Production & trade of fruit trees, forest and ornamental plants
"Vasilios Kon. Milis Nurseries" company deals with the production and trade of fruit trees, forest and ornamental plants since the mid 1960's. We have a secured and healthy self-multiplying material of fruit trees (kiwifruit, almonds, pears, apricots, plums, cherries, apples, nectarines, peaches, peanuts, etc) at our disposal, as well as the most sophisticated subjects and varieties.
Guaranteed variety of plants
In co-operation with Greek university institutions, as well as European institutes, we grow trees capable of covering the increased demands of producers, always maintaining plant quality as our standard.
Agriculturists with knowledge and experience by your side
We invest in human resources and recruit agriculturists aiming at after sales service. We stand by the farmer, providing him with knowledge on cultivation (plant-protection, fertilizing, pruning, etc) and counseling him about current universal trends.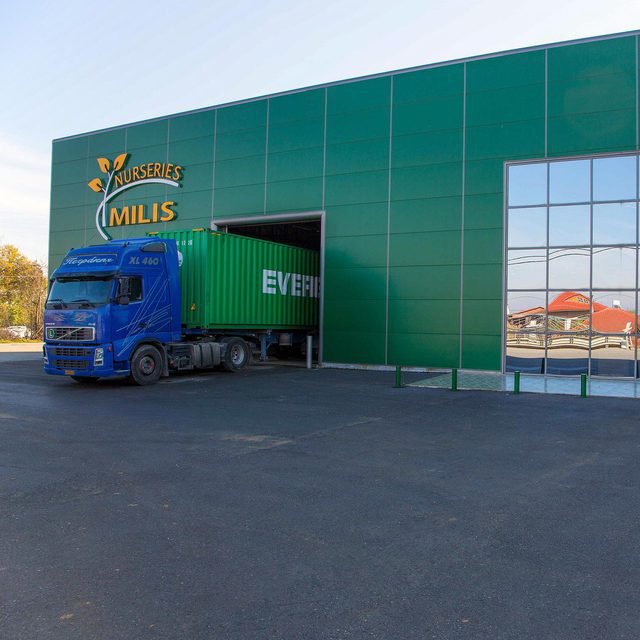 Milis Plant Nurseries
P.O. Box 36, Monospita - P.C. 59035 Naoussa, GREECE
+30 23320 41589
+30 23320 41589
+30 6932 284 256