GUARANTEED QUALITY SAPLINGS
AGRONOMIST WITH KNOWLEDGE AND EXPERIENCE BY YOUR SIDE

The company "Milis Nurseries" has been a reference point in the production and marketing of fruit saplings for over 60 years. Investing in human resources, it is staffed with a team of agronomists, able to meet the ever-increasing needs of its partners. Many years of experience and constant research make the company the recipient of an increasing volume of information and new innovative technologies. This combination leads it to commit itself and deliver large projects abroad, which include all work from planting to harvesting.

PARTICIPATION IN
INTERNATIONAL EXHIBITIONS

In recent years, the company has participated in all the remarkable international exhibitions:
Agrotica - Greece
Agra Plovdiv - Bulgaria
Agricultural Fair Novi Sad - Serbia
Indagra - Romania
Moldagrotech - Moldova
Yugagro - Russia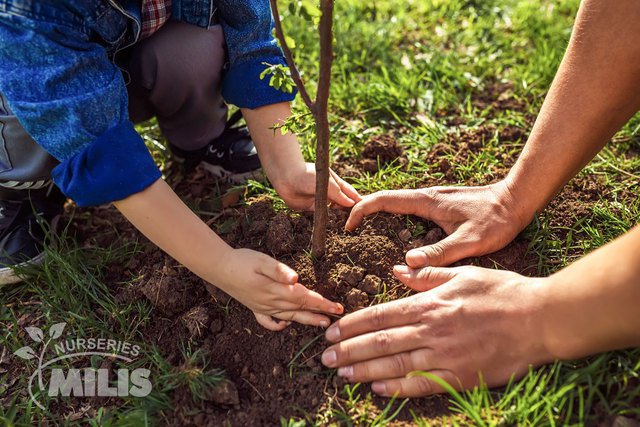 OUR MISSION
Healthy, hgh quality plants
Specialization in every stage
Professionalism and Responsibility
Continuous Support